CEN Member Conference Postponed
October 6-7, 2020, Hartford, CT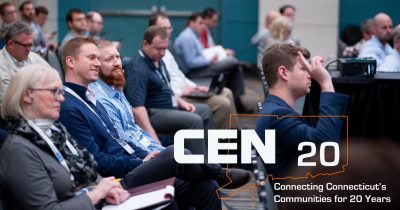 In consultation with CEN's Engagement and Development Advisory Council (EDAC) and considering the circumstances related to the coronavirus (COVID-19) outbreak, we've decided to postpone the 8th CEN Member Conference to October 6-7, 2020.
Based on the latest information from the Governor's office, Centers for Disease Control and Prevention (CDC), and local health departments related to the COVID-19 outbreak, including specific guidance for large events, community gatherings, and travel, we cannot risk holding the meeting and potentially putting the health of our community members, staff, and the surrounding public in danger. With no certainty on the expected duration of this health crisis, we feel it is best to postpone the event to protect all.
We will continue to promote the event, accept rolling registrations, and work with presenters and sponsors in preparation for the new October date. Hopefully by then, we can come together as a community to celebrate our 20 years of collective growth and success. Many thanks to our members and partners for all their efforts in building an expanded 2020 Member Conference program.
Please stay connected to the conference site for further updates. We are sorry for any inconvenience this may cause and hope you will still be able to join us!
---