CEN is a member driven organization.  Members are engaged in advisory councils to provide input to CEN staff on delivery of products and services that are most relevant to the needs of the community.  The CEN advisory group structure has three areas of focus, Service Management, Technical Advancement, and Educational Development.  Each group is co-chaired by members and consists of at least two representatives from Higher Education, Libraries, K-12, Municipalities, and Open Access.
Services Management & Technical Advisory Council (SMTAC)
~ Provides advice and recommendations to CEN on matters related to existing and new services, addressing issues such as quality, cost, and adoption
~ Provides input and advice, through education and exploration, on advanced technical ability and applications that meet the need of CEN member constituencies
Engagement & Development Advisory Council (EDAC)
~ Provides leadership and insight for the development and delivery of technical, professional, and leadership training for CEN members
~ Responsible for program development for the CEN Member Conference and provide input on conference logistics
Connecticut Higher Education Roundtable on Information Security

(CHERIS)

~ A forum of Higher Education IT security professionals
~ Collaborates on IT solutions, discusses best practices, and shares security challenges.

Please click below to learn more.
Chairs:

Matt Ross
Farmington Public Schools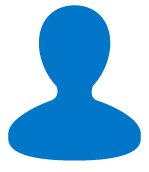 Jonathan Garbutt
SCSU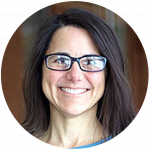 Karen Skudlarek
University of Connecticut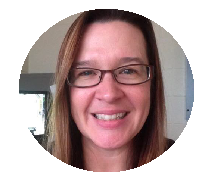 Cathie Drury
Coventry Public Schools
Members:
| | |
| --- | --- |
| Adam Heller | City of Milford |
| Alan Merly | Naugatuck Public Schools |
| Andrew Neblett | Town of Ridgefield |
| Andy Soliwoda | Quinnipiac University |
| Anthony Verrill | Apex Technologies |
| Bradley Tudisca | CEN |
| Bruce Watts | City of Waterbury |
| Bryan Skowera | City of Middletown |
| Chris Bate | CREC |
| Chris Sette | Meriden BoE |
| Craig Holland | Newington Schools |
| Dan Salazar | Novus Insight |
| Darren Smith | Colchester Public Schools |
| Dave Bachand | ECSU |
| Donna Quirk | Fairfield Public Schools |
| Erik Haakonsen | Wilton Public Schools |
| Fred Kass | Trinity College |
| Jared Morin | West Hartford BoE |
| Jason Casey | Simsbury Schools |
| Jason Healy | Suffield Public Schools |
| Jason Pufahl | Vancord |
| Jim Kallipolites | Borough of Naugatuck |
| John Ditoto | City of Waterbury |
| John Schaeffer | Conn College |
| Jolee West | Miss Porter's School |
| Jon Garbutt | SCSU |
| Justin Hickey | Fairfield Pub. Schools |
| Karen Freund | Town of Manchester |
| Kashif Chaudhary | Hartford Pub. Library |
| Kate Luurtsema | Cheshire Academy |
| Kathy Giotas | Case Memorial Library |
| Ken Sayers | Town of E. Hartford |
| Kevin Ross | Plainville Public Schools |
| Kevin Warenda | Hotchkiss School |
| Louis Tiseo | Yale University |
| Luis Olmo-Rivera | The Open Hearth |
| Marques Stewart | Achievement First (K-12) |
| Matt Dadona | Windsor PS |
| Matt Ross | Farmington Pub. Schools |
| Max Rowe | Library Connection |
| Michael Quick | Novus Insight |
| Michael Williams | UConn ITS |
| Mike Pennington | CEN |
| Mike Welcome | Barkhamsted and Hartland School |
| Nancy Byrnes | Fairfield Pub. Schools |
| Nelson Rivera | Middletown Police |
| Paul Russell | Town of Enfield |
| Paul Tarsa | CEN |
| Rachael Collard | CEN |
| Rafael Morales | CEN |
| Rick Cheung | CEN |
| Ryan Kocsondy | CEN |
| Scott Sharlow | Town of Bloomfield |
| Scott Smith | City of Bristol |
| Sephen Kern | New Milford Board of Education |
| Steven Schwartz | City of New Britain |
| Tim Hilbie | CSCU |
| Tim Kaliszewski | ACES |
| Timothy Sheets | Yale University |
| Tom Sweda | Bibliomation Inc. |
| Tony DiLeone | EdAdvance |
| Vlad Fatu | Uconn |
| Wade Arenberg | ACES |
| Warren Plummer | Town of Bloomfield |
| Wendy Rego | CEN |
| Will Zhuta | Waterbury Public Schools |
Members:
| | |
| --- | --- |
| Amy Kullgren | CCSU |
| Andy DePalma | Eastconn |
| Benjamin Russell | Westbrook Schools |
| Bradley Tudisca | CCSU |
| Bryan Adams | Trinity College |
| Carl Fazzina | Novus Insight |
| Cathie Drury | Coventry Public Schools |
| Chris Lippke | Town of Canterbury |
| Christine Gauvreau | CT State Library |
| Deanna LaVoie | CEN |
| Doug Casey | CET |
| Eric Conklin | Brookfield Schools |
| Genevieve Francis | West Hartford Public Library |
| Homa Naficy | Hartford Public Library |
| Jeff Levin | SHI |
| Jenn Kozniweski | North Haven Public Schools |
| Joe Campbell | CTHSS |
| John Mercier | Regional School District 17 |
| Karen Skudlarek | UConn |
| Karen Warren | Wesleyan Univ. |
| Kate Sheehan | Stratford Lib Assoc. |
| Maisam Nouh | Innovative |
| Mike Pennington | CEN |
| Paul Tarsa | CEN |
| Peter Southwick | Integration Partners |
| Rachael Collard | CEN |
| Randy Backus | CTECS |
| Raymond Engle | East Granby Public Schools |
| Rebecca Osleger | Suffield Pub. Schools |
| Rob Chadd | UConn Health |
| Rob Wilson | Somers Pub Schools |
| Roberta Pratt | East Hartford |
| Ryan Kocsondy | CEN |
| Scott Roberts | Town of S. Windsor |
| Wade Arenberg | ACES |
| Wendy Rego | CEN |
Past Members:
| | |
| --- | --- |
| Andy Powell | Adobe |
| Brendon Boyle | Juniper Networks |
| Jason Pufahl | Vancord |
| Maria Bernier | Connecticut State Library |
| Mike Papa | Cheshire Public Schools |
| Rob Wilson | Somers Public Schools |
| Rosie O'Brien Vojtek | CASCIAC |
| Scott Roberts | Town of S. Windsor |
Advisory Council Meeting Agendas: 2023
| | |
| --- | --- |
| February 1, 2023 | Session Selection Meeting |
| September 19, 2023 | EDAC Kick-Off Meeting Agenda |
| February 21, 2023 | Upcoming |
| March 21, 2023 | Upcoming |
| April 18, 2023 | Upcoming |
Advisory Council Scheduled Meetings:
Engagement & Development Advisory Council (EDAC)
-February 1, 2023, 10am-12pm (in-person) -Selection Session Meeting 
September 19, 2023, 10am - 12pm (in-person) - Kick-Off Meeting

- February 21 , 2023, 1pm - 2pm (virtual)
-March 21, 2023, 1pm -2pm (virtual)
-April 18, 2022, 1pm -2pm , (virtual)
-May 26, 2023, 1pm- 2pm, (virtual)
Service Management & Technical Advisory Council (SMTAC)
- TBD
Contact the Advisory Councils