2021 Virtual Member Conference
The 2021 Annual Member Conference is going virtual! CEN and its Member Engagement Advisory Council have decided to host a virtual member conference, May 11-13, 2021, in place of the traditional in-person event. We expect to return to in-person events as soon as health and safety conditions allow.
The virtual format will feature the same wide-ranging display of emerging technologies, best practices, member – vendor partnerships, and innovative solutions to the challenges faced by the CEN membership. The virtual conference format will be very similar to the traditional in-person conference offering leadership updates, a key-note speaker, break-out sessions, cohort meetings, vendor exhibitions, and other opportunities to learn, network, and collaborate.
Check out our 2019 Conference video!
2021 Schedule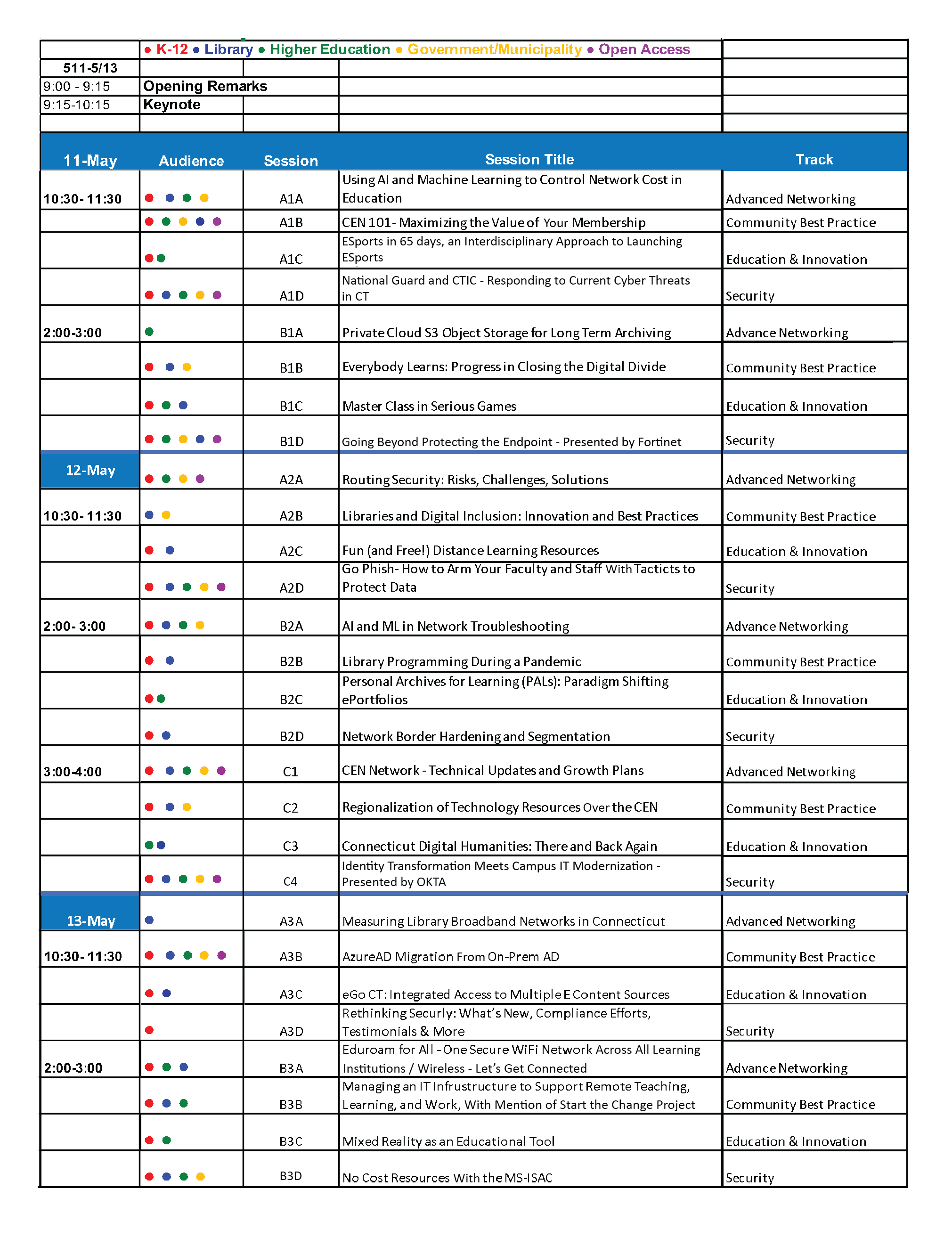 Check out our 2019 Conference photo gallery!