Ryan Kocsondy
Director
Under the general direction of the Commission for Educational Technology, the Connecticut Education Network (CEN) is led by its Director, Ryan Kocsondy. The role of the Director is to oversee the directional and operational activities of CEN, ensure alignment with member needs, advocate and promote CEN activities as a leader amongst its peer provider networks in the nation, and enable the evolution of the network as the most advanced Internet and network service provider in CT. With nearly 20 years of experience in IT, Kocsondy has extensive experience supporting large scale networks, physical infrastructure projects, data center operations, campus technology support services, and business operations. He represents CEN and its members both regionally and nationally through service as Chair on the Board of Directors for NEREN,  an Internet2 Connector Principal, an adviser to the Northern Crossroads (NoX), Secretary on the Board of Directors for The Quilt,  Chair for The Quilt CEO Roundtable, and most recently served as an advisor to Governor Lamont's "Everyone Learns Initiative".
Phone: (860) 622-4563
Rick Cheung
Team Lead & Senior Network Engineer
Rick joined the CEN team as a Network Technician 4, providing leadership, direction and oversight to the Network Engineering team. He brings 18 years of experience from Sprint Corporation, where he served in various capacities in network operations.  For the last 6 years he performed the role of Senior Engineer.
Ricks holds a B.Sc. in Applied Science and Technology from Rochester Institute of Technology, with a concentration in Telecommunications, Management and Military Leadership.
Phone: (860) 622-4567
Ray Carcano
Network Engineer
Ray Carcano has over 30 years of experience, which began in data center operations and progressed through several levels of technical support roles. Currently Ray holds the position of network engineer at CEN. Prior to joining CEN in 2005, Ray spent 24 years in private industry. He set up some of the very first LANs in 1981 and then progressed to supporting wide area networks in the US for multi-national companies with offices in South America, Europe, and Asia. In his spare time, he enjoys bicycling, playing guitar, cooking, and spending time with family and friends.
Phone: (860) 622-4564
Rafael Morales
Network Engineer
Ralph is a highly motivated and dedicated network engineering professional with 23 years of technology experience, including 5 years as a technical lead. He has hands on experience in infrastructure design, implementation, network capacity analysis, and administration. Ralph is recognized by management for his strong attention to detail and objectives. Proficiencies include project management methodology and planning for large enterprise network rollouts, and upgrades. Cisco Certifications: CCNA R&S Certified, CCNP R&S Certified, and CCIE R&S Written.
Phone: (860) 622-4565
Mike Pennington
Network Engineer
Mike Pennington is an IT Professional with more than 20 years of experience in all aspects of the field. After graduating Eastern Connecticut State University (2000) with a bachelor's degree in computer science, he started working for Manchester Public Schools. After ten years of building a solid infrastructure and framework, he decided to focus his career on networking. In 2011 he joined the Connecticut Education Network as a Network Engineer. In his free time, he loves playing volleyball, practicing his jiu-jitsu, kayaking, and hanging out with his family and friends (and chickens!). He is also the Secretary to the Connecticut Poultry Association and on the Tolland Technology Advisory Board.
Phone: (860) 622-4566
Bradley Tudisca
Network Technician
Bradley Tudisca graduated in 2019 from Central Connecticut State University with a Bachelor's in Networking Information Technology. He worked at Charter Oak State College in New Britain for 4 years as a Junior System Administrator. He moved to UConn but decided he wanted to do more on the network side of things and joined the CEN team. In his free time, he enjoys hanging out with family and friends, going to NYC and seeing Billy Joel in concert.
Paul Tarsa
Member Relations Manager
Paul joined the Marketing, Communication and Member Relations team at CEN in December 2015. In his role he engages and connects with CEN members to ensure delivery of excellent customer service and to grow the member network. Prior to CEN, he established multiple K-12 tutoring businesses and also enjoyed engineering and operations management roles at UTC and Kimberly-Clark Corp. Paul earned a B.S. degree in Electrical Engineering from Rensselaer Polytechnic Institute and an M.B.A. from Western New England University. Paul's favorite past times include tennis, hockey, and golf.
Wendy Rego
Member Relations Specialist
Wendy has been working for the Connecticut Education Network since 2006. She started as an Administrative Professional and is now the Member Relations Brand Representative. Wendy has been working in the field for 30+ years. She loves working with people to get them connected to the network. In her free time, her passion is advocating for people in poverty, the homeless or disadvantaged.
Rachael Collard
Marketing & Publicity Coordinator
Rachael joined the CEN Member Relations team in February 2018. In her role as Marketing and Publicity Coordinator, she works closely with members to develop, promote, and execute both in-person and virtual training sessions, leads efforts for the annual CEN Member Conference, and leads the development of website enhancements and member communication strategy. She offers nearly 15 years' private sector sales and marketing experience, most recently with Superwinch in Dayville, CT. Rachael has a track record of success helping organizations grow through improved communications, service, and outreach. Rachael graduated from Eastern Connecticut State University where she earned her Bachelor of Science in Business Administration. In her spare time she enjoys spending time with her children and family, travel, off-roading, dance, reading romance novels and watching chick flicks with her two cats Gemma and Theo.
Phone: (860) 622-4588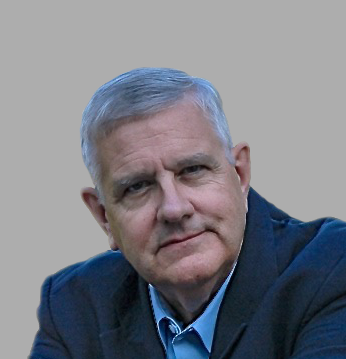 Dick LeFave
Consultant
Dick LeFave has been a volunteer consultant to CEN and the State CIO for the past 3 years, providing content assistance for marketing and promotion. He founded a consulting company in 2007 focused on information strategy and execution based on over 30 years IT experience. He has been a Board Member for Amdocs Corporation since 2011. Publications by LeFave include a fictional book, "An IT Tale – A Program Manager's Journey" and jointly authored a best practices book, "Implementing Strategic Sourcing". He conducts IT leadership training and has published technical papers on IT leadership. LeFave received a Bachelor of Science from Boston University, an MBA from The University of Puget Sound in Seattle and a MS in Systems Management from the University of Southern California. He also completed the Harvard Business School (HBS) Advanced Management Program and Board Executive courses. LeFave is a veteran of the US Army, a published amateur photographer,  and he resides with his family in Voluntown, Connecticut.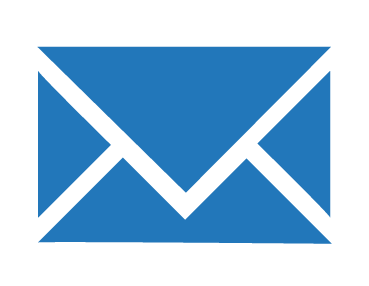 Deanna LaVoie
Graphic Illustrator
Deanna joined the CEN Marketing team as a Graphic Illustrator in 2020, after the completion of her internship with CEN. She graduated from the University of Connecticut in 2020 where she earned a degree in Fine Arts, with a concentration in Graphic Design. Prior to working with CEN, Deanna worked as a brand ambassador for Big Fish Promotions, an advertising company located in Glastonbury, CT. In her free time she enjoys playing sports and making art.
Tessa Dipallina
Student Marketing Intern
Tessa is a student Marketing intern at CEN. She is a senior at the University of Connecticut, majoring in Psychological Sciences and minoring in Business Fundamentals. Prior to working with CEN, she worked as an ambassador for Study Abroad Italy. In her free time, Tessa enjoys movies, reading, and traveling the world.
Faith Pease
Student Writing Communications Specialist
Faith joined the CEN team as a Student Writing Communications Specialist. She is currently a senior at the University of Connecticut, majoring in Marketing with a minor in English Studies. This past summer she worked as a Marketing and Brand Content Intern for The Feel Good Lab, a company founded by UConn alumni. In her free time, she enjoys cooking, running, and reading.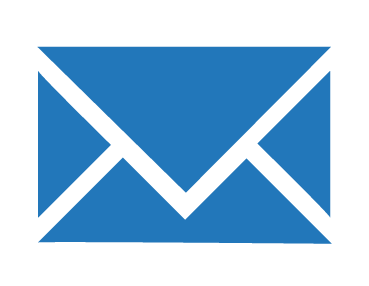 Business & Administrative Services
Molly Zipkin
Program Assistant

Molly joined the CEN team in January, 2020. Prior to CEN, she has ten years of experience working in non profit STEM organizations, state parks, and national parks in customer service, education, and administrative support roles. She graduated from the University of Connecticut in 2012 with a Bachelor of Science degree. She enjoys traveling, motorcycle riding, reading, and spending time with friends, family, and her cat.
Phone: (860) 622-4589
Penny Portuguez
Financial Assistant 2

Penny is a UConn graduate with 6 years of experience providing administrative support for Information Technology Services at the UConn Storrs campus.  Prior to ITS, she worked as the manager of UConn Law Co-Op non-profit bookstore, and the Center for Survey Research & Analysis as a research specialist.  A former educator, Penny is committed to learning, non-profit agencies, and government service.    When she can, Penny enjoys concerts, theater, and trips to NYC with her family.  
Rori Ziegwied
Finance Manager
Rori joined UConn as Fiscal Manager in August 2018. She earned her M.B.A. from UConn in 2007, and her B.S. in Finance (also from UConn) in 2000. Rori spent 17 years as a Financial Analyst and Global Finance Team Lead at UTC (Pratt & Whitney and United Technologies Research Center) as well as GE Industrial Solutions. She also volunteers in hospice and grief support group as often as time allows. Rori's favorite past times include gardening, kayaking, and camping with husband and kids (8 and 11 yrs old) and her 3 miniature dachshunds.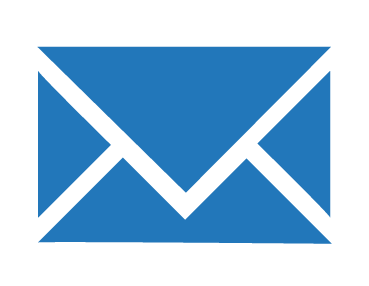 Janani Sridhar
Student Administrative Specialist
Janani is a Master of Science in Business Analytics and Project Management (STEM) student at University of Connecticut and has a bachelor's degree in Computer Science Engineering. She has 3 years of work experience as a Mainframe Developer and Data Analyst in Software Industry. In her free time, she enjoys reading and cooking.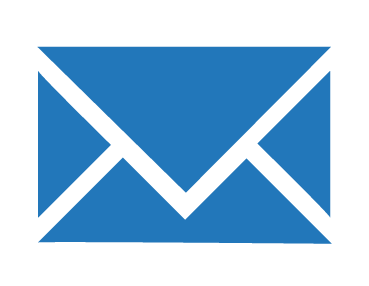 Maggie Dougan
Student Bookeeping Specialist
Maggie Dougan is a Bookkeeping Specialist at CEN. She is a Junior Accounting major at the University of Connecticut. Before CEN, Maggie worked as an Administrative Assistant for the University of Connecticut's Men's Soccer team during the school year. For the past two summers, she has worked with a real estate company, Mass. Ave. Rentals. In her free time, Maggie enjoys exercising, traveling, and spending time with her dogs.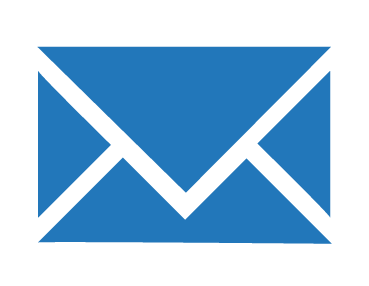 Sreelakshmi Subramanian
Student Administrative Specialist
Sreelakshmi joined the CEN team as Student Administrative Specialist in September 2020. She is currently pursuing her Master's degree in Business Analytics and Project Management from the University of Connecticut. Sree has 3 years of experience as a SAP Consultant in the software field with Accenture. In her free time, she loves traveling and singing.